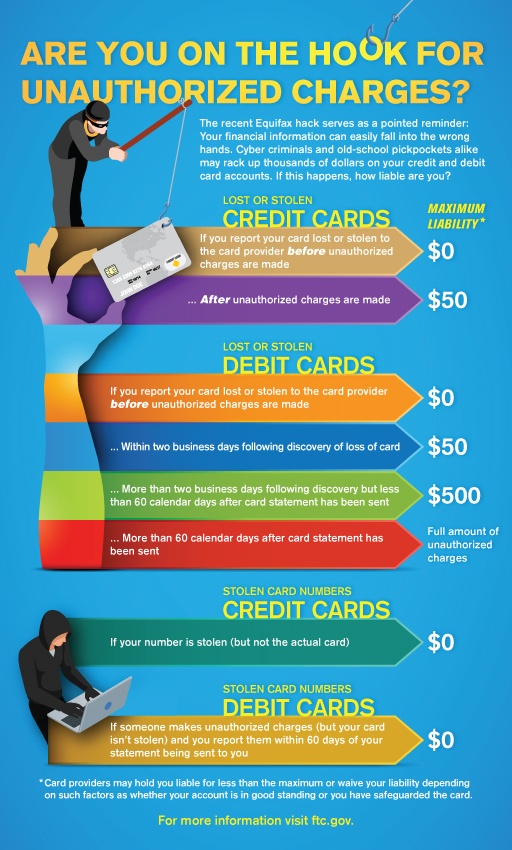 With the recent Equifax hack, it serves as a reminder of how easily your information can fall into the wrong hands. Here are some basic guidelines of just how liable you are for lost or stolen bank cards.
Information on steps to take to help protect yourself from identity theft is available by through the Federal Trade Commision, IdentityTheft.gov.
For more information on the above article or any individual tax services contact Lisa Albritton, EA at (334) 887-7022 or by leaving us a message below.