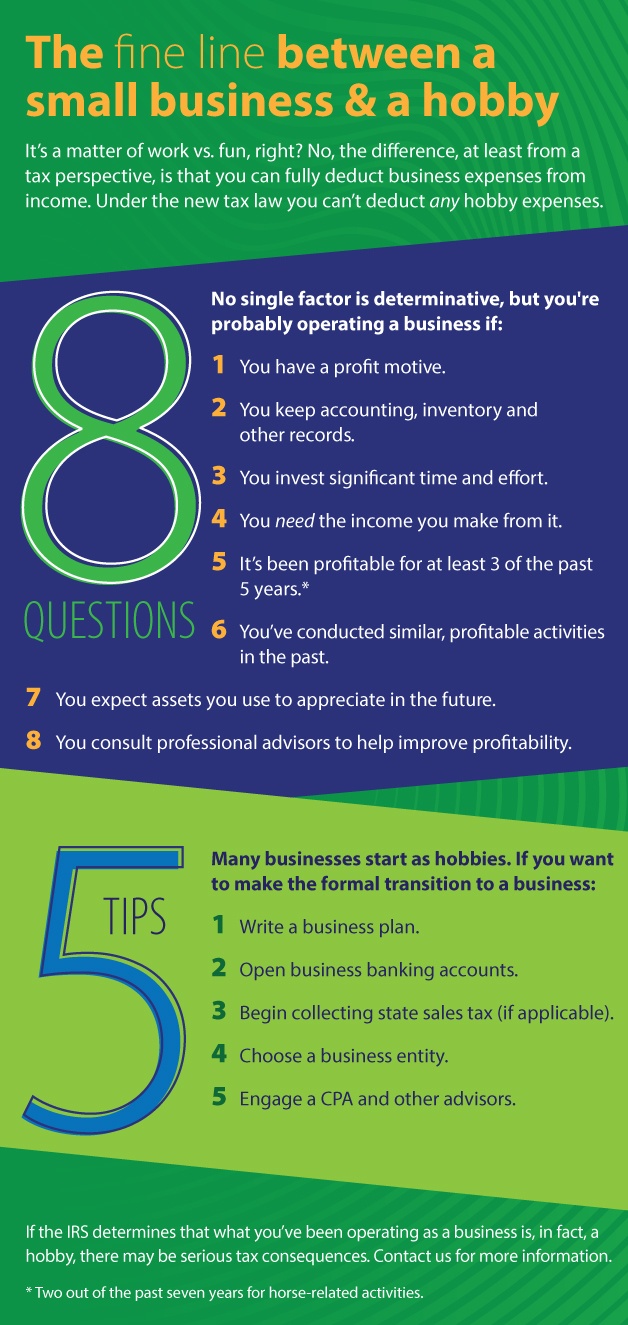 Under the new tax law, you can't deduct hobby expenses.
Millions of people enjoy hobbies that are also a source of income. From catering to baking, crafting homemade jewelry to music lessons. No matter what a person's passion, the Internal Revenue Service offers some tips on hobbies.
Unfortunately for people who earn income from hobbies, the TCJA completely eliminates the itemized deduction for hobby expenses, along with all other miscellaneous itemized deductions beginning in 2018. The TCJA roughly doubled the standard deduction which can help make up somewhat for the loss. The key to 2018 through 2025 is to keep expenses to a minimum.
Need additional help with individual tax services, contact Lisa Albritton, EA by calling (334) 887-7022 or by leaving us a message below.