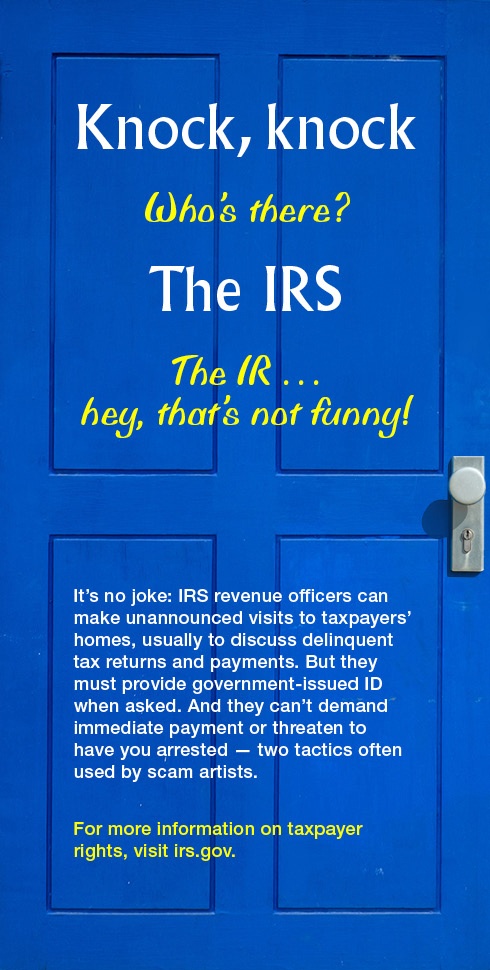 The IRS initiates most contacts through regular mail delivered by the United States Postal Service. However, there are circumstances in which the IRS will call or come to a home or business
Some reasons may be:
A taxpayer has an overdue tax bill
To secure a delinquent tax return or a delinquent employment tax payment
To tour a business as part of an audit
During criminal investigations
Even then, taxpayers will generally first receive several notices from the IRS in the mail.
Need help with an IRS revenue officer visit or other individual services? If so, please contact Lisa Albritton, EA at (334) 887-7022 or by leaving us a message below.