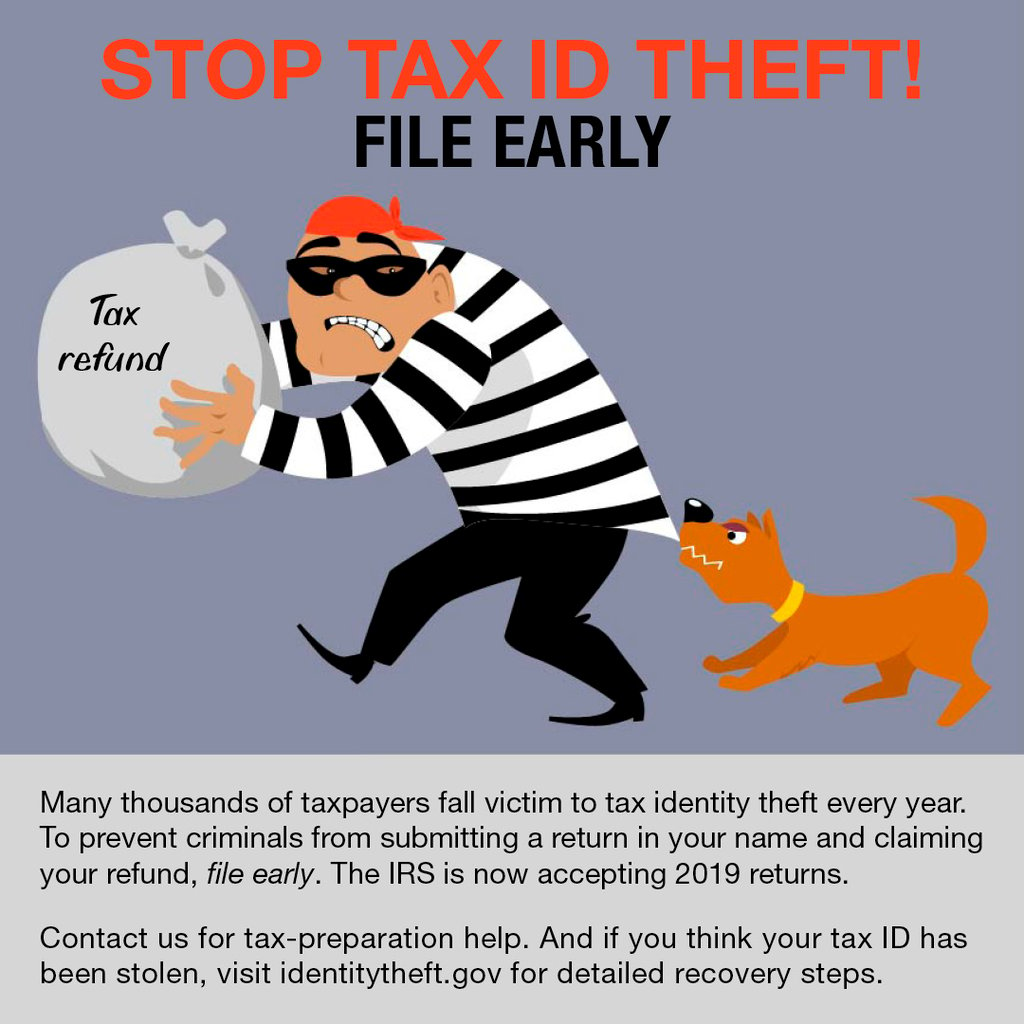 Tax season is here and so are the fraudsters. Tax ID fraudsters are using stolen Social Security numbers to file phony tax returns and steal tax refunds.
They have a trove of stolen personal information and are very eager to use that information so they will file early to steal refunds. This scam only works for returns that have not been filed by consumers, so thieves will try and file as early as possible. Often, the fraud is only detected when a taxpayer receives a notice from the Internal Revenue Service (IRS) or state tax authorities due to a problem with their return.
Tax identity theft is at the top of the complaints to the Federal Trade Commission. The estimated cost of this fraud was $1.6 billion in 2016.
Tips to Avoid Tax ID Theft
Make it difficult for thieves to steal your tax refund by filing your return as early in the tax season as you can.
Protect your Social Security number. Don't give out your SSN unless there's a good reason and you are sure who you're giving it to.
If you are a victim of ID theft, consider getting an Identity Protection PIN (IP PIN). This six-digit number, which, in addition to your Social Security number, confirms your identity. Once you have applied for that IP Pin each year when you file your federal tax returns you must provide the number.
Do not be victimized by these fraudsters. If you need additional information about the above article or other individual services, contact Lisa Albritton, EA at (334) 887-7022 or by leaving us a message below.